Rubibi/Broome Trip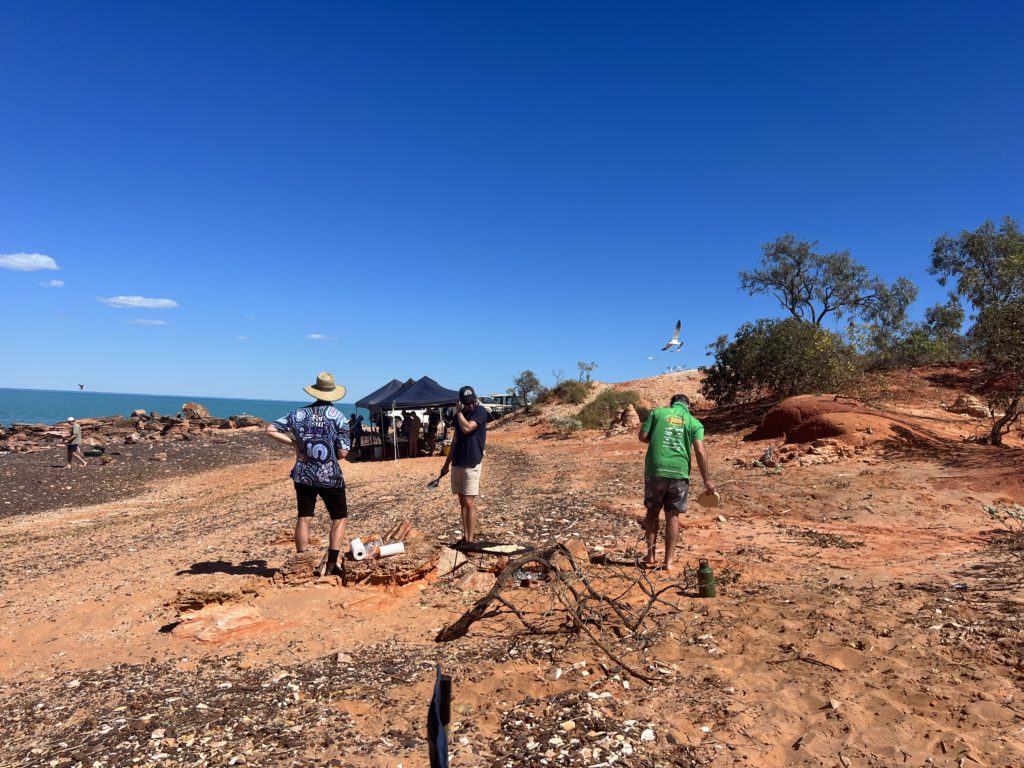 In June this year, the Our Journey Our Story team travelled to Rubibi (Broome) on Yawuru Buru (Country) to check-in with the Elders, young people, headspace and KAMS team. The purpose of this trip was to hear about the site's progress and reflections, given that they are at the implementation phase of the project.
While we were there, we joined in on a Storying session and an On Country organised by the Elders, young people and headspace staff.
The Storying was a part of the new headspace staff induction, where new staff can practice the debakarn ways of working headspace adopted through the OJOS project. The headspace crew made sure to have a feed ready… and a room with good air con. Having the Elders (Uncle Kevin and Uncle Johnny) facilitate the Storying made for a powerful and insightful session where vulnerability was encouraged and held.
The day after the Storying session was held, we all headed out to the On Country trip, a day filled with fishing (but not much fish), yarning with the Nyamba Buru Yawuru research mob, swimming, walking along the beach, sharing food (lucky Stewy caught some fish fillets at Coles) and Elders sharing stories of Yawuru Buru. '
On reflection, we found that the timing of the Storying session was integral to the deeper meaning and connection to the On Country day as it appeared that headspace staff had strengthened internal relationships as well as relationships with and between the Elders, young people and the OJOS team.
Michael and Stella were also able to squeeze in an interview with Dave and Sean at the Green Space to share some stories and goals for the future.
Amongst all of this, the OJOS team were able to make time to check out Gantheaume Point, Cable beach, the night markets, Magabala Books and Nagula Jarndu.