The Building Bridges project was inspired by the direction of the Elders, who were concerned about the mental health and wellbeing of their young people and the lack of support from services. The Elders emphasised that work needs to be done in the youth mental health space, and Aboriginal young people need to be leading this change alongside their Elders. Through the Building Bridges project, Elders and young people worked together with senior leaders and key staff of youth mental health services to co-design new work practices that were more culturally safe.
Have you mob seen what's happened here? Have you seen the Aboriginal language map? That's what's happened here. We have something in common. Even with the diversity of everyone around the table, we can work as one team. – Elder
Significant Learnings
For services
To better engage Aboriginal clients, services must build meaningful relationships with the Aboriginal community
For researchers
The research team plays an important role in supporting Aboriginal young people to feel comfortable and confident sharing their voice and working with mental health service leaders and staff
For policymakers
Meaningfully engaging Aboriginal Elders and young people in decision-making is key to cultural security
For community
Young person: "One of my favourite experiences during the project was the time us young people started to actually realise why it's so important to be a part of this… to have this communication with services and why there's a need for the young people's voice to be heard during these meetings"
What difference is this work making?
Through their work with the Elders and young people this partner service recognised the importance of the Aboriginal workers having their own identity and communicating their unique cultural ways of working to the community and sector. Together, Aboriginal and non-Aboriginal service staff, Elders and young people, co-designed a new name and identity for the Aboriginal Mental Health Professionals Team: Moorditj Wirn (Solid Spirit).
The service launched Moorditj Wirn in NAIDOC Week 2019 alongside the Elders and young people. The service continued to meet regularly with the Elders and young people after the completion of the Building Bridges project, a testament to their commitment to sustaining relationships and their new ways of working in partnership with the community.
Image Reference: Taylor-Jane Bellotti and Sam Garlett at Waakal Moort Kaadadjiny (Rainbow Serpent Family Learning) Health Festival promoting the Moorditj Wirn Aboriginal Mental Health Professional Team
The story of Building Bridges
We wish to acknowledge the students from SAE Institute who worked with us to film and produce this video as part of their internship https://sae.edu.au/
Project Resources
Working in partnership with Aboriginal and Torres Strait Islander young people, their families and communities: Recommendations for the youth mental health sector.
Publication outlining the projects engagement approach to establishing safe spaces for the Elders, young people and service staff to work together.
Wright, M., Culbong, T., Crisp, N., Biedermann, B., & Lin, A. (2019). If you don't speak from the heart, the young mob aren't going to listen at all: An invitation for youth mental health services to engage in new ways of working. Early Intervention in Psychiatry, 1-7. DOI: 10.1111/eip.12844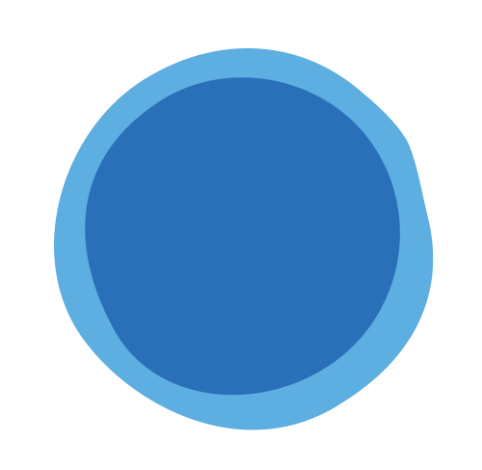 Aboriginal Co-Researchers
Elder Co-Researchers
Uncle Albert Corunna
Aunty Gwen Corunna
Aunty Muriel Bowie
Aunty Margaret Culbong
Aunty Cheryl Phillips
Uncle Charlie Kickett
Aunty Helen Kickett
Youth Co-Researchers
Aggie Manel
Ashton Ramirez-Watkins
Maeisha Ramirez-Watkins
Hunter Culbong
Shae Anderson
Lalin Manado
Ashah Wright
Matthew Bill Young
Young people engaged in early stages of project
Krystyn Bonney
Jasmyn Lawrence
Jessica Rule
Michael Cross
Harley Johnson
Discover all Co-Researchers
"This is a small instance where we both had a sharing role, usually it's Elders passing down knowledge and we take it on and learn, so it was a very exciting experience to be able to share knowledge alongside with Elders, as well as learn from them"
- Young person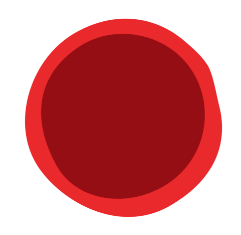 The Building Bridges Team
Project Lead
Associate Professor Michael Wright, Yuat Nyoongar man from the Moora and New Norcia area of WA.
Staff
Tiana Culbong
Nikayla Crisp
Dr Britta Biedermann
Associate Professor Ashleigh Lin (Telethon Kids Institute)

Rachael Pearson
Chief Investigators
Associate Professor Michael Wright
Associate Professor Ashleigh Lin (Program Head, Mental Health & Youth, Telethon Kids Institute)
Mr Glenn Pearson (Research Focus Area Head, Aboriginal Health Institute Leadership Team, Telethon Kids Institute)
Associate Investigators
Mr Warwick Smith
Mr Chris Harris
Mr Chris Byrne
Mr Ralph Mogridge
Mr Ross Wortham
Mr Shaun Wyn-Jones
"You really need to actually listen and pay attention. It's not like you're going to have this textbook and all this knowledge is handed over to you for you to learn. It's kind of tuning in and picking up on different stories or different gems, and every time I was in a room with the rest of the team, even with the same stories being retold, I would pick up some new kind of learning and integrate that into my own personal development as well as the service"
- Service leader
The Building Bridges project was funded by the Western Australian Health Promotion Foundation Healthway through research grant 31935.
The project was approved by the Western Australian Aboriginal Health Ethics Community (762) and the Human Research Ethics Committee at Curtin University (HRE2017-0350)
Go to Our Journey Our Story Project