We partner with mainstream mental health and drug and alcohol support organisations and Aboriginal Elders living in the Perth suburbs to co-design a service evaluation that captures organisational change.
These changes are based on learning about the role Aboriginal culture plays in a person's journey to wellness and good mental health.
The evaluation will build an evidence base to show how services respond in culturally secure ways so that Aboriginal people feel respected and safe when accessing services.
The Elders have guided service leaders to better understand Aboriginal culture.
The project began in 2017 and is based on the findings of the former Looking Forward Project, whereby Elders and service partners co-designed the Minditj Kaart Moorditj Kaart Engagement Framework that originally brought these unlikely allies together (2015).
A key outcome from the project is the Call to Action Statement, developed at the Elders Community Conference held in May 2022.
""Elders are the wisdom holders of culture and are the portal to the community, bridging the divide between Aboriginal and non-Aboriginal people.""
Significant Learnings
Community
The biggest impact in this work is the direct engagement between Elders and service leaders, boss to boss, or Boordiya to Boordiya. Elders have immense capacity and patience to hold people in their learning about Aboriginal culture. With these insights, the aspirations of community are foregrounded to services. When the community see this their confidence and trust in services rises, as they see that Aboriginal culture is valued and respected.
Services
The more service staff understand about Aboriginal culture and practices, the more likely they are to develop the confidence and skills to integrate this understating into their work practices. Service staff reposition themselves as learners and open themselves to new points of view and ways of working. For many this has had a profound impact on their views of Aboriginal people. They are transformed through the direct engagement with the Elders and the stories they've shared together.
Researchers
Using co-design, researchers can realise the value of engaging the community in research. Foregrounding community lived experience means that not only are challenges and innovations locally defined, but are more likely to be successfully implemented on the ground by those who serve to benefit the most from these actions.
"The Elders have taught me that the relationship is not just Boordiya to Boordiya, it's personal"
- Service leader, 2017
Poster: Organisation Strategies and Actions
Want to know how to bring change and more inclusiveness within your organisation? Download our poster about Organisation Strategies and Actions, based on the outcomes of the Looking Forward, Moving Forward project.
Download Now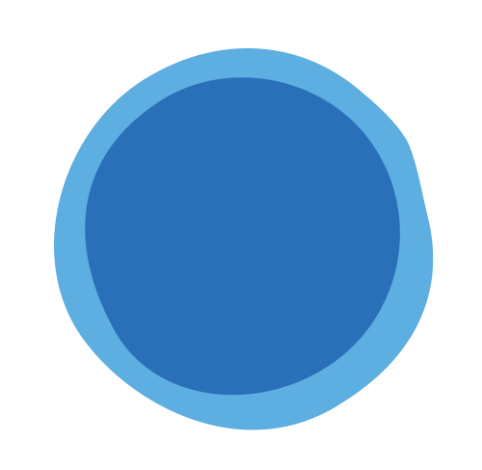 Aboriginal Co-Researchers
Aunty Joanna Corbett
Aunty Carmel Culbong
Aunty Dot Getta
Aunty Oriel Green
Uncle Percy Hansen
Aunty Liz Hayden
Uncle Jim Hayden
Aunty Helen Kickett
Uncle Charlie Kickett
Aunty Irene McNamara
Uncle Albert McNamara
Aunty Moya Newman
Aunty Charmaine Pell
Aunty Millie Penny (Nee Walley)
Uncle Fred Penny
Aunty Cheryl Phillips
Aunty Sandra Wilkes
Uncle Peter Wilkes
Aunty Vivienne and Uncle Mort Hansen

Vale Aunty Teresa Walley

Vale Aunty Louise Hansen
Vale Aunty Margaret Culbong
Discover all Co-Researchers
The Looking Forward Moving Forward Project Team
Project lead
Associate Professor Michael Wright, Yuat Nyoongar man from the Moora and New Norcia area of WA.
Staff
Tiana Culbong
Margaret O'Connell
Nicole Ilich
Previous staff
Associate Professor Anne-Marie Eades
Savannah Travia-Dann
Dr Britta Biedermann
Dr Helen Lette
Rachael Pearson
Kate Taylor
Partner Organisations
The Mental Health Commission of Western Australia 
Western Australian Association for Mental Health (WAAMH)
Western Australian Council of Social Services (WACOSS)
Western Australian Network of Alcohol & other Drug Agencies (WANADA)
Hope Community Services 
MercyCare 
Palmerston Association 
Richmond Wellbeing 
RUAH Community Services 
St John of God Health Care Midland
Chief Investigators
Associate Professor Michael Wright (Curtin University)
Professor Alex Brown (South Australian Medical Health Research Institute)
Professor Patricia Dudgeon (University of Western Australia) 
Mr Timothy Marney (former Mental Health Commissioner, WA) 
Professor Elizabeth Geelhoed (University of Western Australia) 
Professor Steve Allsop (Curtin University) 
Associate Professor Ashleigh Lin (Telethon Kids Institute, University of Western Australia) 
Professor Fiona Stanley (Telethon Kids Institute, University of Western Australia) 
Associate Professor Geoff Smith (Health WA, University of Western Australia) 
Mr Glenn Pearson (Telethon Kids Institute, University of Western Australia)
Associate Investigators
Dr Brad Farrant (Telethon Kids Institute, University of Western Australia)
Danny Ford (Cultural Consultant, Kambarang Services)
Leanne Mirabella (Services Consultant, Perth Western Australia)
The Looking Forward Moving Forward Project is funded by a National Health and Medical Research Council Partnership Project Grant with financial and in-kind support also committed by the 10 service partners.
The Looking Forward Moving Forward Project has been approved by the Western Australian Aboriginal Health Ethics Committee (772) and the Human Research Ethics Committee at Curtin University (HRE2017-0446).
Go to Building Bridges Project